---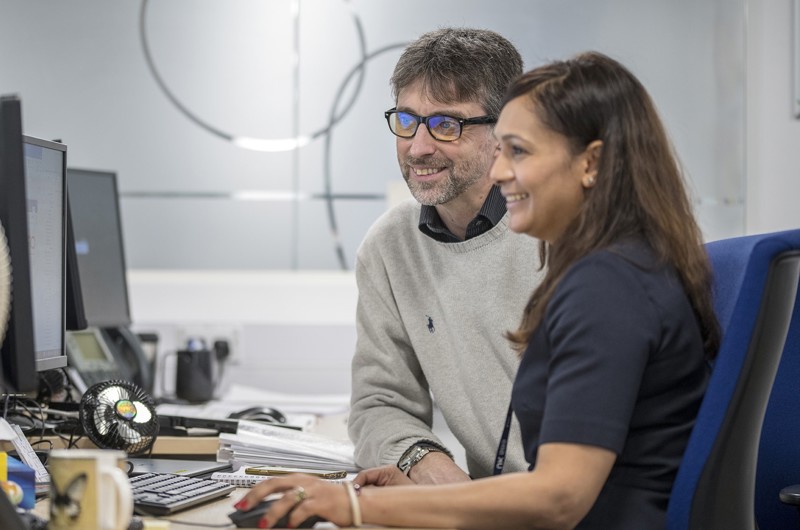 Our skilled team includes certified accountants, Oracle professionals, Power Business Intelligence, Continuous Improvement and ILM practitioners. We'll work with you to provide a full range of accounting, reporting and financial management solutions.
Managing finances effectively and intelligently
We provide flexible, efficient, and low-cost support so clients can manage Whitehall annual budgets effectively. We're proud that we play our part in providing the best value for money for the UK taxpayer.
Planning finances
We support strategic planning with advice on the latest regulations and guidelines, as well as clear and relevant access to management information.
Ensuring best practice
We'll work closely with you to ensure budgetary compliance within statutory legislation and Government Internal Audit Agency (GIAA) and National Audit Office (NAO) audit principles.
Cash Management
We manage available funds for business activities whilst supporting the Client's planning and sourcing of additional funds. We record accounting and banking transactions, on behalf of the Client, in accordance with their internal and external reporting requirements. 
General Ledger
We record accounting transactions and provide quality financial information and reports to clients in accordance with their internal and external reporting requirements, based on managing an effective monthly and year end closing process. 
Project Accounting
We provide financial reports to track the financial progress of projects. We record accounting and banking transactions for externally funded project receipts, client payments and complete cost statements. We act as main contact for auditors for externally funded grants billing and production of monthly reconciliations 
Purchasing
Timely processing of low value non-catalogue purchasing requisitions (under £10,000) and new supplier set-ups managed by our Supplier Database Management team. 
Accounting
We provide accounts payable and accounts receivable support. From processing purchase invoices to reconciliation of company credit cards and employee expenses to sales invoices, debt collection and processing cash receipts, your accounting needs are covered.
iSupplier is our free, web-based finance portal that allows you to manage and track invoices and payments at any time. Using standard Oracle features, it enables allsupplier communication and activity through a secure internet-based portal.