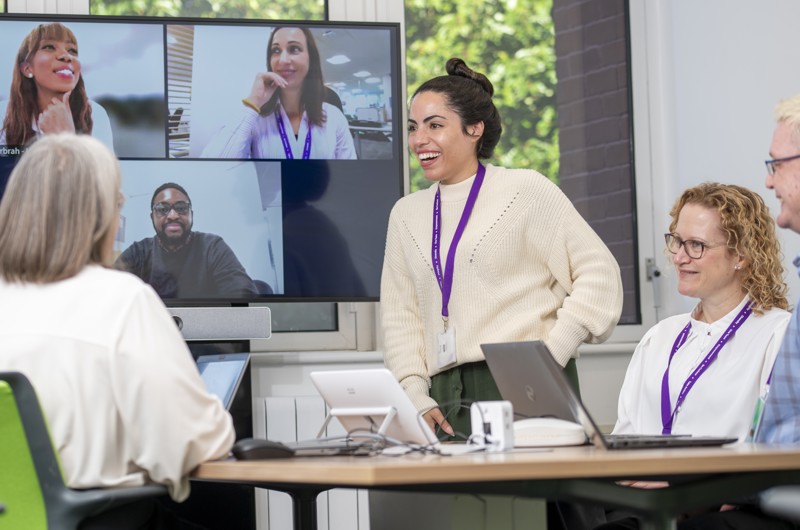 Our change vision to transform our business began in 2021 when we decided we needed to make a step change in our capacity and capability to meet our clients' needs in a rapidly evolving world. We have made great progress modernising our technical infrastructure, strengthening our security, and growing the skills and capabilities of our people.  These strong foundations give us great confidence as we take our next steps. 
Transformation underpins our whole organisation as we embrace new technologies, efficient processes, and agile ways of working.  
Everyday our capability is growing, through hands-on experience, a growth mindset, strong focus on continuous improvement, investment in our people, and leveraging the broad and deep capability of our suppliers.  
We are exploiting the significant opportunities that new technology brings to deliver superior customer experiences and cost efficiencies for our partners.  
Efficient
Efficient processes with high levels of self service and automation
Agile
Agile, multi-platform digital services
Flexible
Flexible, clear governance and controls (in a 'mutual' framework)
Commercial
Commercial mindset with measurable outcomes
Transparency
Reporting data and analytics to provide full-service transparency
Collaboration
Collaborate with partners to manage and change
Over the next two years, we will continue maturing our organisation, growing our expertise, driving service improvements, and delivering efficiencies.  
Throughout our transformation, our people continue to be at the heart of the company, supported and empowered by positive leaders, and enabled by an inclusive and diverse working environment. 
We are optimistic and energised about the organisation we will be by 2026. 
People
Upskilling our people, attracting the right people at the right time to grow.
Technology
Rapid deployment of automation, digitisation and new technologies across services and processes integrating cloud omnichannel customer services platform.
Business agility
Agile isn't just a buzz word in UKSBS, we're living and breathing the adoption of agile methodology to foster business agility in all that we do.
End user experience
Mobile, digital, intuitive and engaging systems underpinned by SaaS cloud products connecting our customers and services. self-service technology providing a right first-time customer experience.
We are changing. And you don't want to miss it.