As a not for profit, private limited company, owned by our biggest clients, UKSBS is an official Non-Departmental Public Body (NDPB) operating within the public sector.   
We hold PCR 2015 Regulation 12 Teckal status enables us to deliver value for money services at cost.   
Sponsored by DSIT, UKSBS is governed by the  Executive team and an appointed Board in accordance with the sponsorship framework.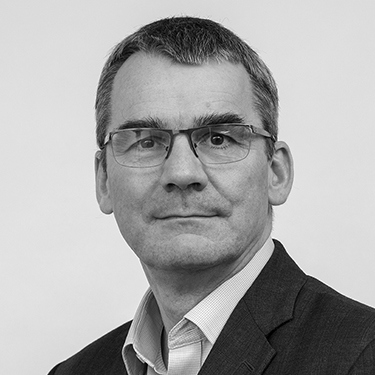 Richard Semple, CBE, Chief Executive Officer
Richard joined us in 2018 after thirty three years as a Royal Engineer and senior officer in the British Army. In addition to strategic and policy development roles in the Ministry of Defence, he has spent much of his career with responsibility for the delivery of the Army's engineering and information services across the world.
As a general officer, he was an executive member of the Army Board having  responsibilities as the Army's Director General for Logistics, Support and Equipment before becoming its inaugural Chief Information Officer. ​
​Richard is a technology leader with extensive experience in directing operations and complex programmes, Richard brings a valuable insight to UKSBS to maximise the potential of future shared services.​
John Arnott
Following a career in banking, John spent 20 years in senior HR roles for HSBC Bank plc. After leaving HSBC, he was HR Director of Vaultex UK Ltd, an outsourced supplier of cash management services owned by HSBC and Barclays, and of the 140-hotel group, Millennium & Copthorne plc.
John joined us in 2014, initially in an HR role and then as Corporate Services Director. With the creation of UK Research & Innovation in 2018 he was seconded to establish their HR function, as Chief People Officer. John returned to UKSBS in 2019 as Strategy Director. He's a graduate of Loughborough University (BSc, Banking & Finance) and a Fellow of the Chartered Institute of Personnel and Development.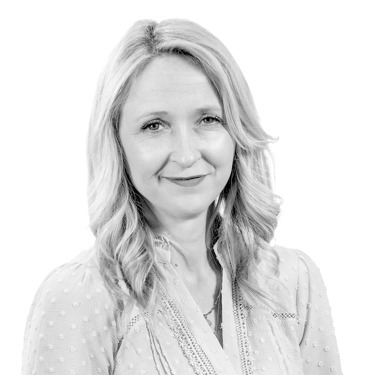 Victoria McMyn, Chief Change Officer
Victoria joined us in July 2022 from the Natural Environment Research Council in UKRI, where she was Chief Operating Officer and Programme Director. She has extensive experience of leading operations, complex business change and transformation programmes.
Victoria worked in policy roles for the Department for Digital, Culture, Media and Sport, and HM Treasury, when she also trained as a Chartered Accountant. She developed an interest in change during the financial crisis of 2008 whilst working on restructuring failing financial institutions in the Financial Stability Team at the Treasury. She went on to lead a wide range of business change and transformation programmes, driving process improvement and delivering efficiencies. Victoria has held a number of Board level and Non-Executive positions, including on the UKSBS Board and Audit Committee. She's passionate about creating and supporting positive, inclusive and diverse corporate cultures.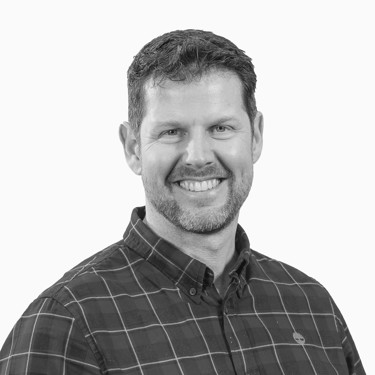 David Walder, Chief Digital & Information Officer
David joined UKSBS in 2018 as the Enterprise Architect before taking on the Head of Digital and Deputy Chief Technology Officer role.  In 2022 David became the inaugural CDIO for UKSBS.​​
David has over twenty years' experience in digital transformation, enterprise architecture, IT leadership and change delivery. 
Before joining UKSBS, David was the Chief Enterprise Architect for the British Army. It was his final role in an eighteen-year career with the Ministry of Defence, where he started as a functional support analyst on the MoD Enterprise Resource Planning (ERP) solutions for Finance, HR and other business services.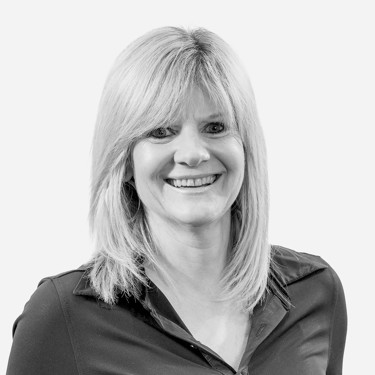 Liz Creedy, Chief Operations Officer
Liz joined UKSBS in August 2022 from UK Research and Innovation (UKRI) where she was Head of Operations, delivering end to end service for grant payments on behalf of Research Councils. She has extensive experience of managing and delivering significant transformation and has worked across a range of public sector disciplines, having previously spent 22 years with Wiltshire Council. ​
​Her expertise includes the creation of high performing operational teams to deliver professional, value for money services; business process reengineering and delivery of large scale, complex programmes, while working in partnership with stakeholders.​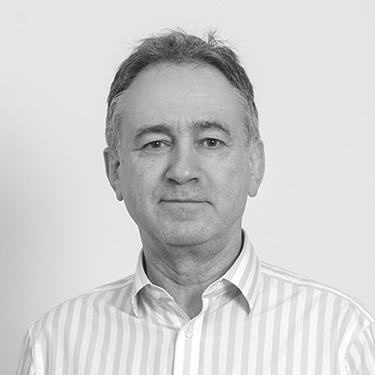 Crispin Dawe, Chief Finance Officer
Crispin joined UKSBS Corporate Finance in 2009.  He began his career with KPMG, where he qualified as a Chartered Accountant (ICAEW) and followed that with 3 years in international finance roles with Thorn EMI.   ​
​His 17 years in Motorola's Cellular Infrastructure Division included finance roles covering engineering, manufacturing, sales, network installation and servicing, across many countries in Europe.  With Motorola, he also worked in business development and ran a large multi-national bids/proposals team.  
He is a graduate of Nottingham University (BSc Genetics).​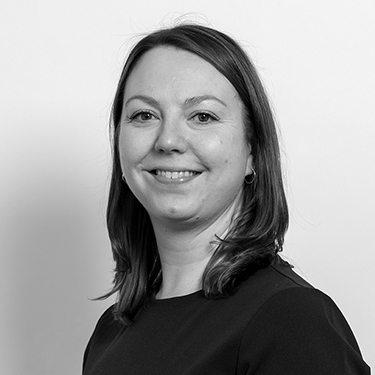 Caroline Jenkins, Company Secretary
Caroline joined us in January 2015 and was appointed as Company Secretary the following year. After graduating from the University of Reading with a BSc in Environmental Biology, Caroline worked in events management before joining the City of London Corporation and later Innovate UK. She has over eight years' governance experience within both the public sector and local government. She qualified as a Chartered Company Secretary (ICSA) in 2020.
As a public sector company, we are transparent about our activities, our progress to achieving our mission and our plans for the future. That's why we publish our key documents.